"Align Design"

Christopher Merrow

Tile, Marble & Granite Specialist

Licensed, Bonded & Insured

Oregon CCB #190711

Call us today for your free consultation and schedule your free in-home estimate* today!

Phone hours 8am-8pm 7 days a week

(503) 914-7610

Email us if you have any questions, or to submit your plans or drawings

chris@align-design.net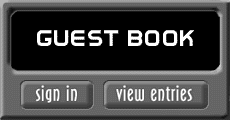 FREE Tile Backsplash with Granite countertop purchase!

Serving the Willamette Valley, Portland area, and Eugene/Springfield

*Free in-home estimate policy

Align Design Serves the following area with free in-home estimates:

Salem/Keizer, Dallas, Corvallis, Albany, Eugene/Springfield, Silverton, Woodburn, Wilsonville,  Beaverton/Hillsboro, McMinville, Tigard/Tualatin, Lake Oswego, Oregon City, Greater Portland area.

*Any in-home estimates over 50 miles from Salem will generally incur a trip charge.  The cost of the trip charge for the in-home estimate is fully refunded as an account credit upon signature of contract agreement

CALL US at (503) 914-7610